OBJECTIVES
The Auditing and Assurance Special Interest Group (AASIG) aims to develop a supportive environment for accounting academics in Australia and New Zealand who are engaged in, or wish to engage in auditing and assurance research and/or teaching. The AASIG aims to support research, education and foster relationships with practice in order to improve the contribution of academics to the auditing and assurance areas.
Members may include those with interests in all aspects of auditing, assurance including issues related to ethics, risk management and governance, whether in private, public or not-for-profit sectors.
The SIG comprises experienced and well-published academics, early and mid-career academics and PhD students. The main activities of the SIG include:
providing a forum for continuing education in relation to the teaching of audit, assurance, ethics, risk management and governance issues
providing a forum for continuing education with regard to current professional issues in relation to auditing and assurance
disseminating information and communicating members' research interests and emerging issues in research
providing opportunities to present new research ideas and work-in-progress in supportive workshops with more time than is usually available at a conference
providing opportunities to present emerging issues in research methodologies
initiating, encouraging and facilitating collaborative research
encouraging both new and established researchers in auditing and assurance research using a variety of methods
The Auditing and Assurance SIG meets on an annual basis immediately prior to the AFAANZ Annual Meeting to undertake the above activities.
SIG EVENTS AND ACTIVITIES FOR 2021
2 July 2021 - As you would be aware, the 2021 AFAANZ conference has been changed to be held online (instead of in Melbourne). As a result, the AASIG meeting will be conducted in an online form this time as well on Friday 2 July from 12.30 to 15.00 (AEST). The draft schedule for the meeting is as follows:
12.30 AGM

12.45 Welcome new PhD students

13.00 Update from the Auditing Standards Committee

Break

13.30-15.00 Session on 'Audit Implications from the Parliamentary Inquiry into Auditing'
Auditing Standards Committee
Following on from the Committee that was formed to provide a summary of academic research on the Invitation to Comment for ISA 600 on Group Audits in 2020, the AUASB would be interested in a summary of research on audit evidence in advance of potential amendments to ASA 500 Audit Evidence. This is a great opportunity to enhance the impact of our research. If you are interested in being part of this Committee you can contact me by 23 April.
MEMBERSHIP & FEES
To become a member of the Auditing and Assurance SIG you will first need to become a member of AFAANZ. The fee for AFAANZ membership is AU$115.50 including GST for applicants residing in Australia and AU$105 for applicants residing outside Australia. Note that membership is based on a calendar year.
The fee for the Auditing and Assurance SIG is AU$22 including GST for applicants residing in Australia and AU$20 for applicants residing outside Australia. Click on the purchase button to gain access to the SIG group. You may also join now further below to be keep up to date with the latest news and events for this group.

GOVERNANCE
Chair: Paul Coram, University of Adelaide
Secretary: Shan Zhou, University of Sydney
General: Nives Botica-Redmayne, Massey University
                Christine Contessotto, Deakin University
                Tom Scott, Auckland University of Technology
ANNUAL MEETING
The annual meeting was held Sunday July 1, 2018 in Auckland, New Zealand.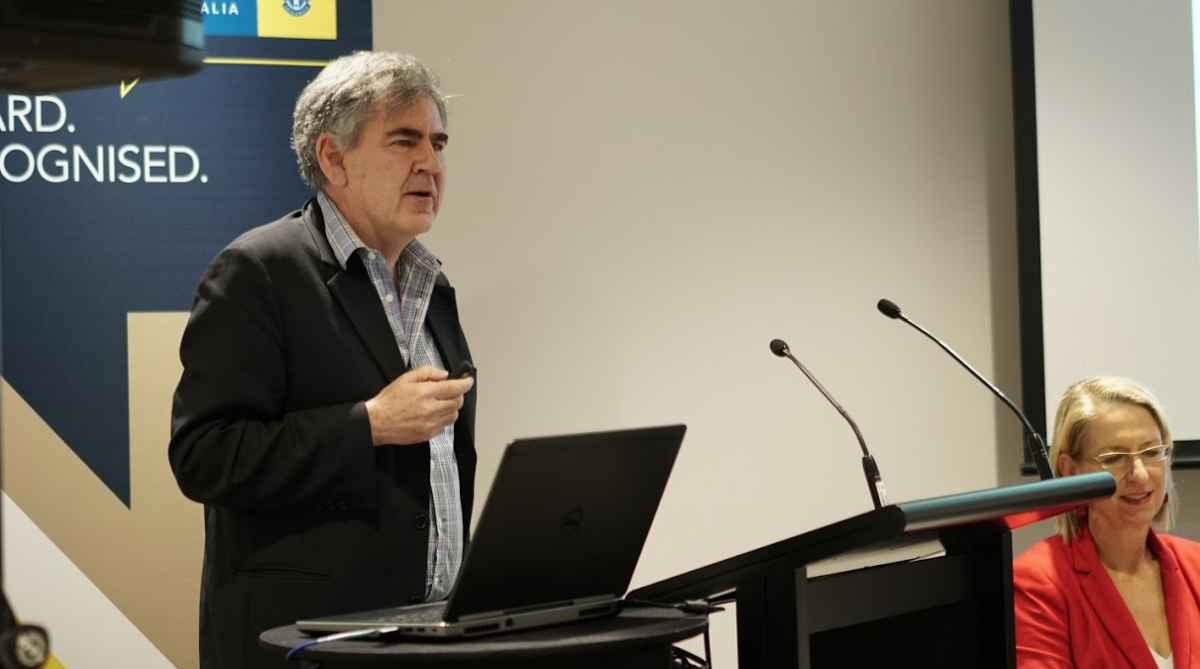 RESEARCH SYNTHESES
With support from CPA Australia, members of the Auditing and Assurance SIG have published the following research syntheses in the Australian Accounting Review:
Auditor Professional Scepticism: Impact of Trust and Distrust. Authors: Noel Harding, Mohammad I. Azim and Janine P. Muir
Audit Market Structure and Competition in Australia. Authors: Elizabeth Carson, Nives Botica-Redmayne and Lin Liao
Review of Post-CLERP Australian Auditor Independence. Authors: Peter J. Carey, Gary S. Monroe and Greg Shailer
Trends in Auditor Reporting in Australia: A Synthesis and Opportunities for Research Authors: Elizabeth Carson, Neil Fargher and Yuyu Zhang