Experience learning and networking opportunities through the AFAANZ Insight Series!
The AFAANZ Insight Series is a monthly event from February to November. In 2021, the highly interactive program will be primarily virtual, providing better access to AFAANZ members across the globe. Enhance your research and teaching skills, get advice on publishing, be informed of recently introduced accounting standards, get hands-on experience of emerging pedagogical technology and connect with your colleagues across Australia, New Zealand and beyond.
Mark your calendar, the next events in the Insight Series are: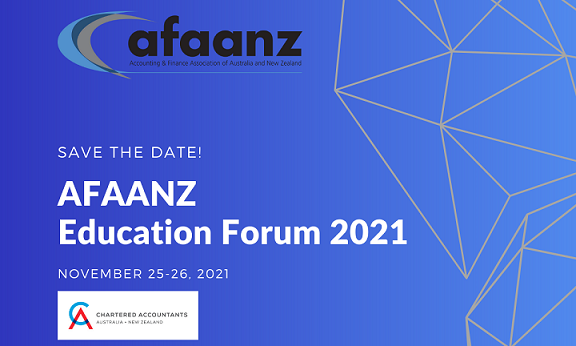 ---
AFAANZ Finance SIG and InSPiR2eS
2021 SHARK TANK PITCH Event
Friday 10 December 2021
The best pitch will win $1,000!!
AFAANZ's Finance SIG and InSPiR2eS  are holding a shark tank pitch event inviting research teams to propose, either:
a replication of an important recent finance or capital markets accounting study, or

an original research project.
The shark tank event has 3 (initial) stages
an EOI
written 2-page pitch (based on Faff's (2021, SSRN)

oral pitch presentation

(based on the written pitch) to a "shark panel" at the event
Following the first two stages, selected teams will be invited to pitch their research idea to the "sharks" (i.e., a panel of journal editors). After each pitch, each shark editor will give a "thumbs up" or "thumbs down".  In those cases where more than one shark editor is interested, a "competitive process" will ensue to achieve the ideal match of pitch to journal.  Ultimately, subject to an agreed offer by one of the shark editors, pitches presented at event will be invited to execute the research replication project or original project, and publish the resultant completed paper in a future issue of the "winning" shark's journal.  
In addition to the opportunity to publish the research, the best pitch presented at the event will be awarded a cash prize of $1,000 and will also advance for further consideration in the InSPiR2eS Global Pitching Research Competition.
For full details, please download the Call document
Submission deadline:  Monday 11 October 2021
To register, click HERE to attend this virtual Zoom event on Friday 10th December

---
Notes on registering for the above events:
Click on HERE button above
Click on Purchase Event button
Click on Add to Cart button
Click on Cart icon at top of page 
Check that the item is listed then click on Checkout button
Login into your AFAANZ account and enter Billing Details if fields are empty then click Next button
If all looks OK, click on Place Order button and it's all done!
You will receive a confirmation email as well.
If you have any queries, contact info@afaanz.org
---
The powerpoint slides for the presentation by Professor Gary Monroe is available HERE.  Professor Monroe has also created a "Do's and Don'ts of Getting Published which is available to download HERE.
If you wish to become an AFAANZ Member, ECRs can join HERE. For PhD Students, membership is only $20 (exc GST).  Please email your full-time enrolment documentation to info@afaanz.org requesting a student membership and an invoice
---
Listed below are the AFAANZ Institutional Members Seminar Series