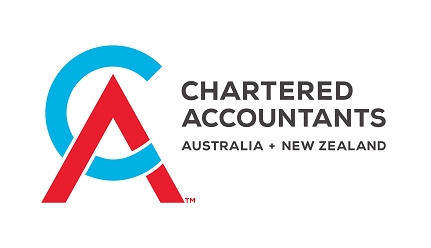 Experience learning and networking opportunities through the AFAANZ Insight Series!
The AFAANZ Insight Series is a monthly event from February to November. The highly interactive program will be primarily virtual, providing better access to AFAANZ members across the globe. Enhance your research and teaching skills, get advice on publishing, be informed of recently introduced accounting standards, get hands-on experience of emerging pedagogical technology and connect with your colleagues across Australia, New Zealand and beyond.
Mark your calendar, the next events in the Insight Series are:
---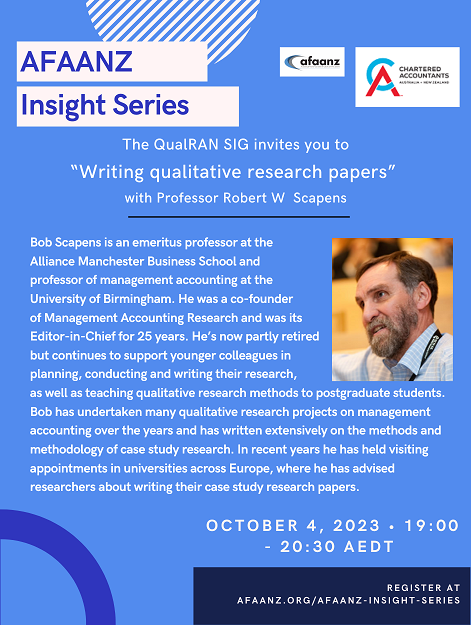 The attached document sets out some thoughts that came to mind when Bob reflected on the types of comments he frequently writes on papers for colleagues.
To register, click HERE
---
The powerpoint slides for the presentation by Professor Gary Monroe is available HERE.  Professor Monroe has also created a "Do's and Don'ts of Getting Published which is available to download HERE.
If you wish to become an AFAANZ Member, ECRs can join HERE. For PhD Students, membership is only $20 (exc GST).  Please email your full-time enrolment documentation to info@afaanz.org requesting a student membership and an invoice
---
Notes on registering for the above events:
Click on HERE button above
Click on Purchase Event button
Click on Add to Cart button
Click on Cart icon at top of page 
Check that the item is listed then click on Checkout button
Login into your AFAANZ account (or create an account) and enter Billing Details if fields are empty then click Next button
If all looks OK, click on Place Order button and it's all done!
You will receive a confirmation email as well.
If you have any queries, contact info@afaanz.org
---
Listed below are the AFAANZ Institutional Members Seminar Series